2016 Chicago Force Games Broadcast Live on WJOB!
Join announcers Andy Garcia and Tricia Charbonneau for all of the hard-hitting action and excitement!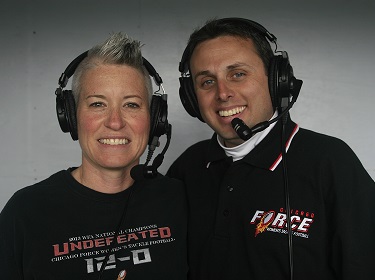 WJOB will be broadcasting Chicago Force home games live on game day, as well as on their radio station, WJOB AM 1230. For areas north and out of signal range, the streaming site is www.wjob1230.com. Click on the logo above, then Listen Live at kickoff on Game Day to hear the action!

2016 Game Replays
5/7/2016 Chicago Force versus D.C. Divas:
watch
here
5/14/2016 Chicago Force versus Indy Crash:
listen
here
6/25/2016 Chicago Force versus Boston Renegades:
listen
here
2015 Game Replays
5/9/2015 Chicago Force versus Indy Crash:
listen
here
5/16/2015 Chicago Force versus KC Titans:
listen
here
5/30/2015 Chicago Force versus Boston Renegades:
watch
here
6/27/2015 Chicago Force versus Cleveland Fusion:
listen
here
2014 Game Replays
4/26/2014 Chicago Force versus West Michigan Mayhem:
listen
here
6/7/2014 Chicago Force versus Columbus Comets:
listen
here
2013 Game Replays
4/20/2013 Chicago Force versus Indy Crash:
listen
here
6/22/2013 Chicago Force versus Cleveland Fusion:
listen
here
7/20/2013 Chicago Force versus Boston Militia:
listen
here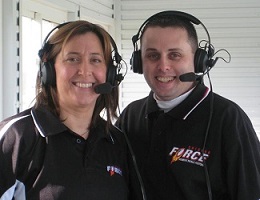 Past announcers Pam Schaffrath and Andy Garcia